Terrafend Wins BCF Sustainable Innovation SME Award
On the 19th of October, The Grand Hotel in Birmingham was filled with excitement as the winners of the prestigious 2023 British Coatings Federation (BCF) Awards were announced. This year's event marked a significant milestone, with over 200 delegates in attendance, making it the largest gathering in the awards' 13-year history.

The BCF Awards celebrate excellence and recognize innovation in the UK coatings industry. Terrafend was honored to win the Sustainable Innovation SME Award for its revolutionary technology, Ambimization®. The patented cleaning methodology is empowering coatings manufacturers to reinvent cleaning processes while reducing risk, waste and carbon footprint. Ambimization® has been deployed at several coatings companies around the world including: Sherwin-Williams, Scott Bader, Fujifilm, Jotun, INX International and Herkula.
Applications for the sustainability innovation award were judged based on the reduction in environmental impact achieved through an innovation in product, packaging, or service design over the past 5 years or as projected. The judges also considered the innovation's impact on economic and social aspects of sustainability, whether qualitative or quantitative.
Tom Sands, Founder & Chief Innovation Officer, Terrafend received the award for the company. "It was a very proud day for Terrafend, and for me personally, at the BCF annual awards! To be recognized within such high company for the contribution that Ambimization® is making to help the industry fight climate change is a phenomenal feeling. I am immensely grateful to the Terrafend team for making this possible and to the BCF for putting on such a fantastic night!"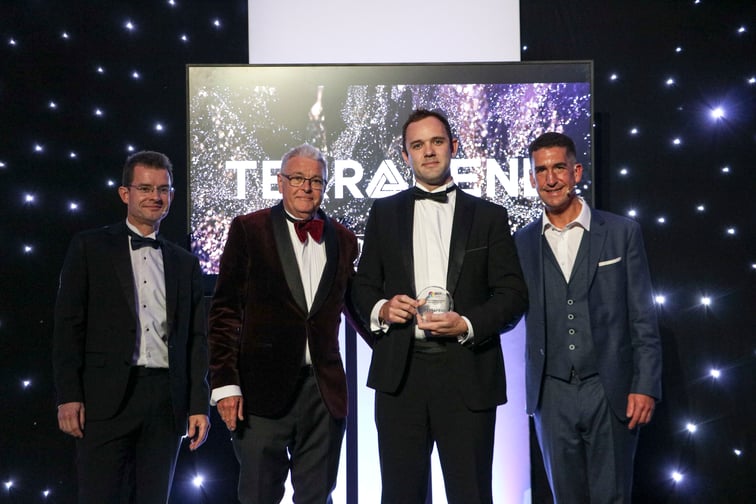 Ben Reid, CEO, Terrafend was also in attendance. "It was a great honor to be part of BCF's annual awards, surrounded by so many impressive coatings companies, making important and necessary contributions to the industry. We are proud to have Terrafend recognized for its technology, Ambimization®, and the part it is playing in moving the coatings industry to net zero, while also reducing waste and energy consumption. A big thank you to BCF."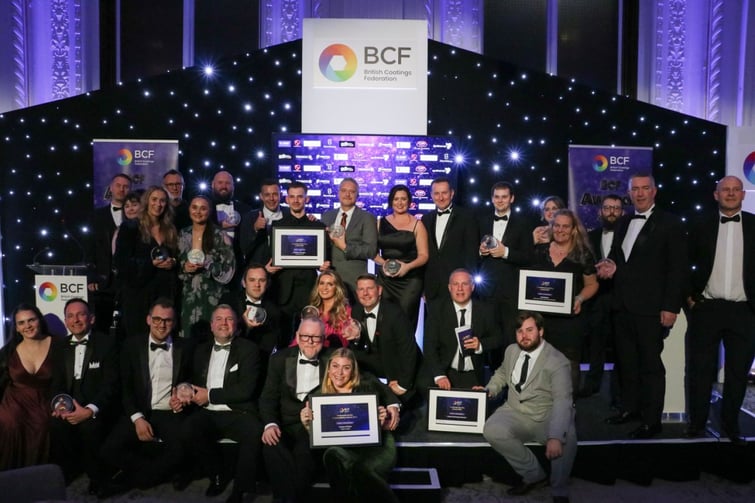 With Ambimization®, coatings manufacturers can reduce their waste outputs by up to 93.3%, decrease VOCs by up to 99.6%, and eliminate solvents entirely. In addition, Ambimization® enables manufacturers to meaningfully reduce energy requirements in their cleaning operations. The technology's ability to work to a high standard, at ambient temperature, drawing only the minimal energy required to agitate any product or contamination, enables businesses to reduce demands on the electricity grid.
Terrafend is grateful to all the award sponsors, Stort Group, BASF, The Paint Foundation, Verlingue, Synthomer, Xyntra, Fenton Packaging, Tronox, Crusader Vehicle Leasing and GDB Paint & Coatings for their support and commitment to sustainability.
The BCF2023 Awards press release can be found here.